First registered on 1/10/1990, H807 TWX was bought as a stock vehicle for Yorkshire Rider.
When new, these replaced Atlanteans and must have seemed like Rolls Royces - acceleration like a rocket.
Spent most of its life in Leeds but was then transferred to First Chester, from where it was bought for preservation.
Currently, it has regained its correct grille and Scania badge and has windows to replace the badly etched ones.
Eventually it will be returned to Yorkshire Rider colours, but currently is in Harrogate Coach Travel colours for shows etc.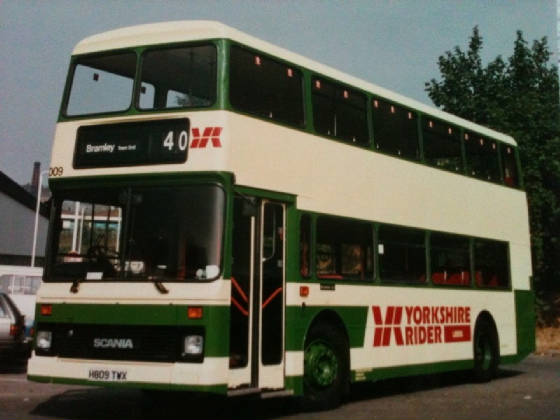 Sister vehicle H809 TWX in original livery. This is how H807 TWX will look when finished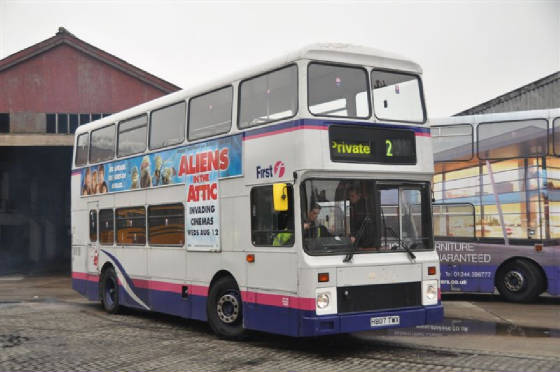 H807 TWX as purchased from First Chester. Although it had been parked up for some time, it was still in immaculate condition internally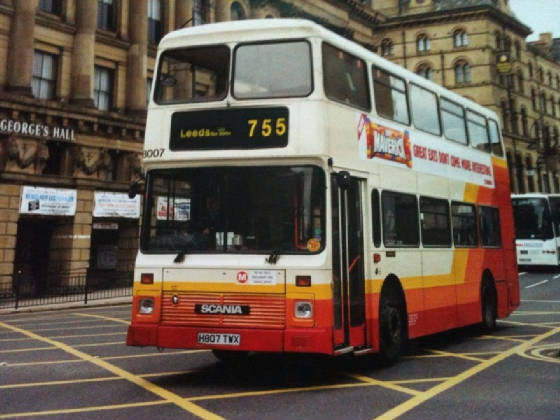 H807 TWX in the awful Leeds City Link livery carried prior to Firstbus purple.