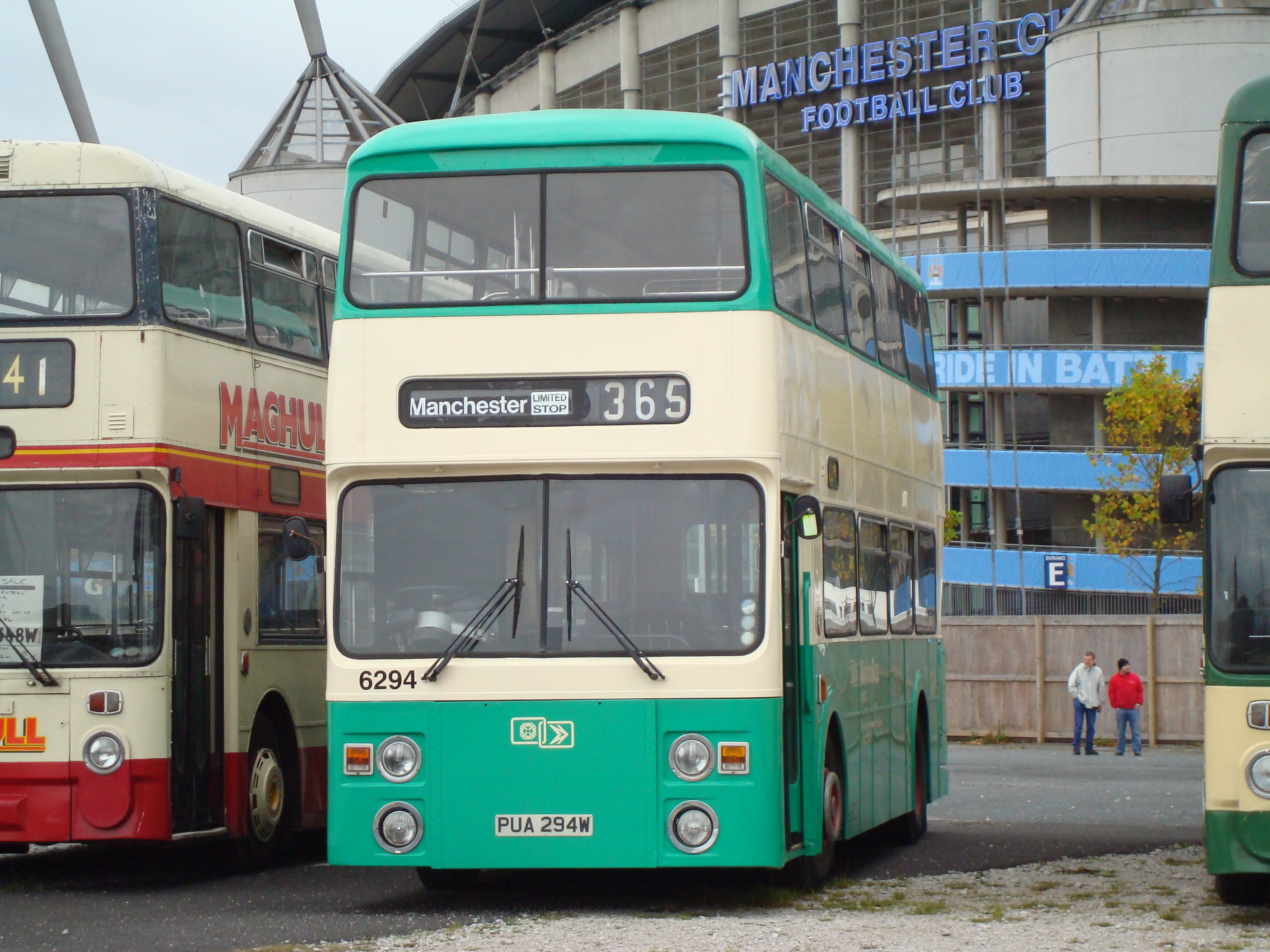 PUA 294W at the Atlantean 50th anniversary
6294 was registered on 11/3/81 and allocated to Huddersfield, where it spent all of its working life.
It transferred to Yorkshire Rider at de-regulation and then to Kingfisher (the Huddersfield subsidiary).
In the mid- 1990's, 6294 had a major body overhaul, meaning the framework was in excellent condition with minimal work being required for test.
Sold for preservation in 2003 upon withdrawal, I purchased the bus in May 2008 for continued preservation.
The removed window pans were replaced and windows re-inserted, a couple of panels replaced, PSV MOT'd and repainted into West Yorkshire PTE livery. This work was carried out over summer 2008.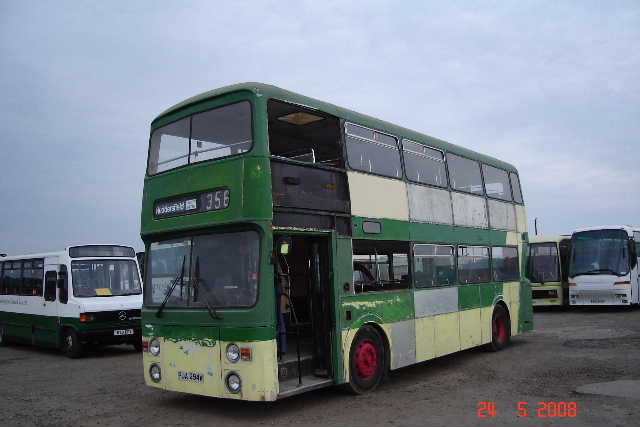 PUA 294W as bought in May 2008