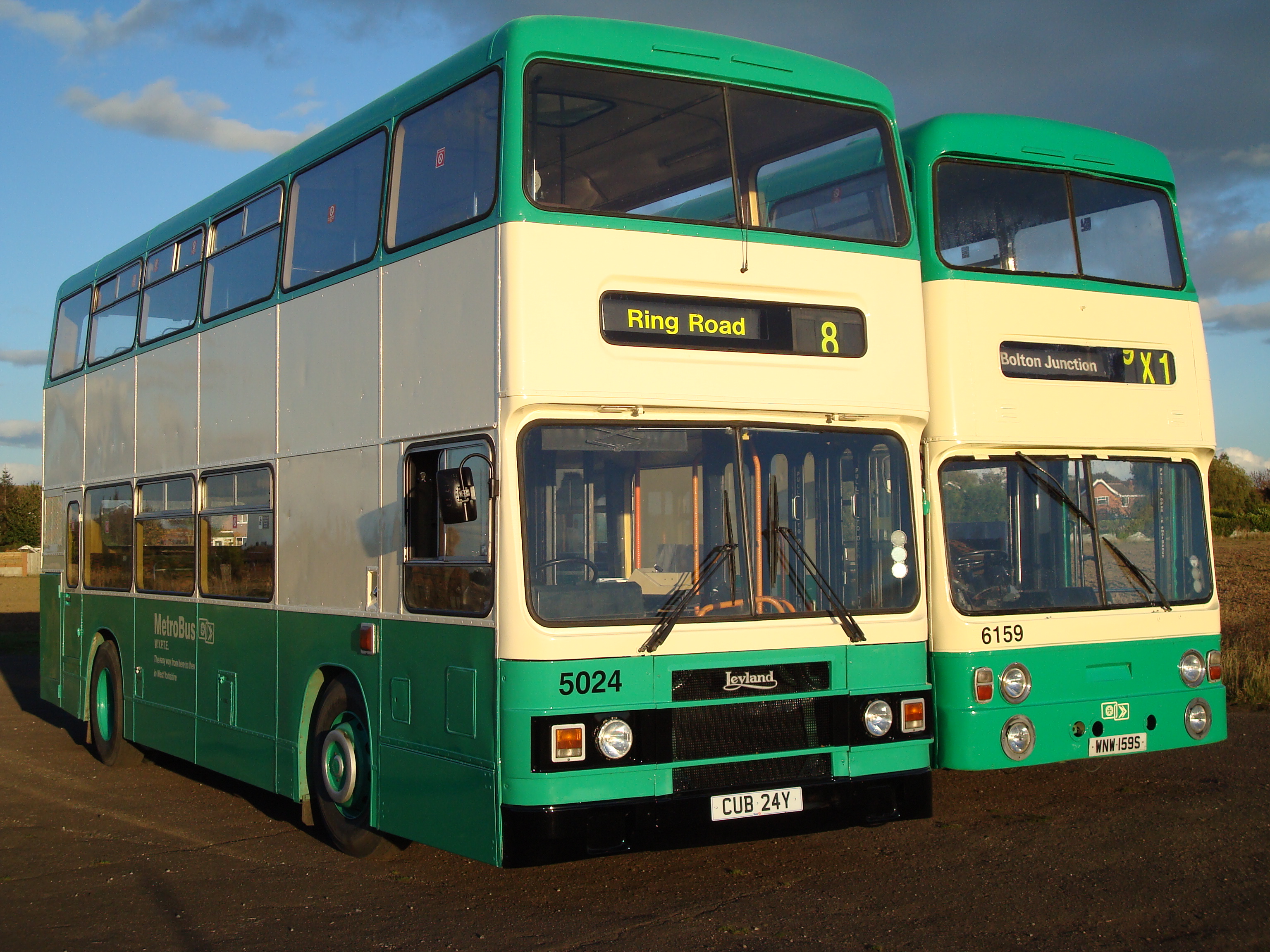 CUB 24Y and WNW 159S back together
5024 was new on 27/10/82 to the Bradford District of West Yorkshire PTE, where it spent most of its life. It was transferred to Yorkshire Rider upon de-regulation and then to Bradford Traveller, where it stayed until about 1999.
5024, was then sent to Mainline at Sheffield, as 2613, and was given a full body overhaul including the fitment of high level rear lights.
It then returned to West Yorkshire and went to Leeds Bramley as 30534.
It was bought for preservation by a driver at that depot in June 2006, and onward to me in October 2006.
Restoration took place in Summer 2007, with a full lower panel replacement, and removal of the additional rear lights. It was then painted in original PTE livery, as it wore in 1982.
It carries a class 6 PSV MOT
CUB 24Y freshly outshopped in WYPTE colours