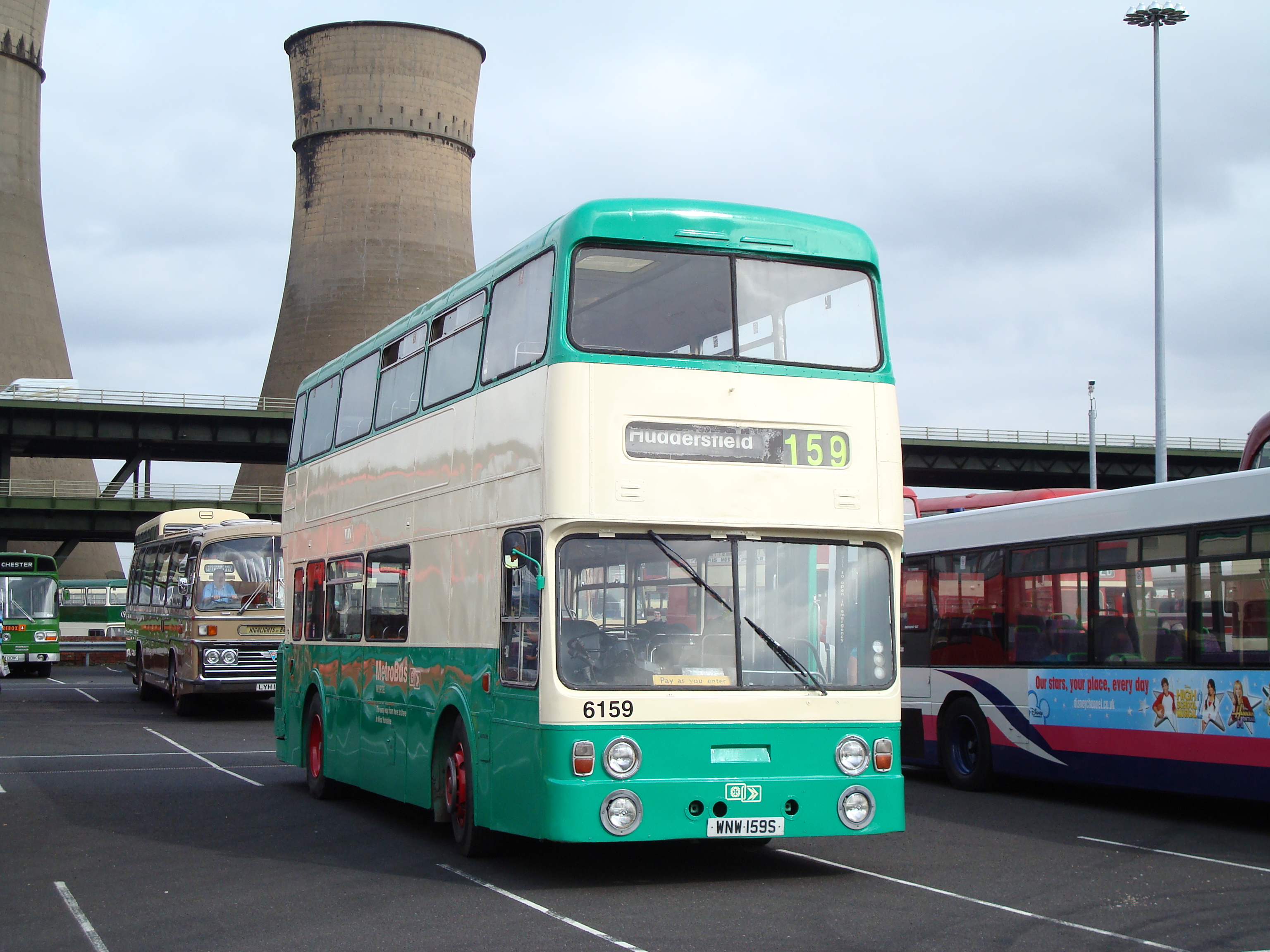 6159 at the Meadowhall rally with the now demolished tinsley cooling towers in the background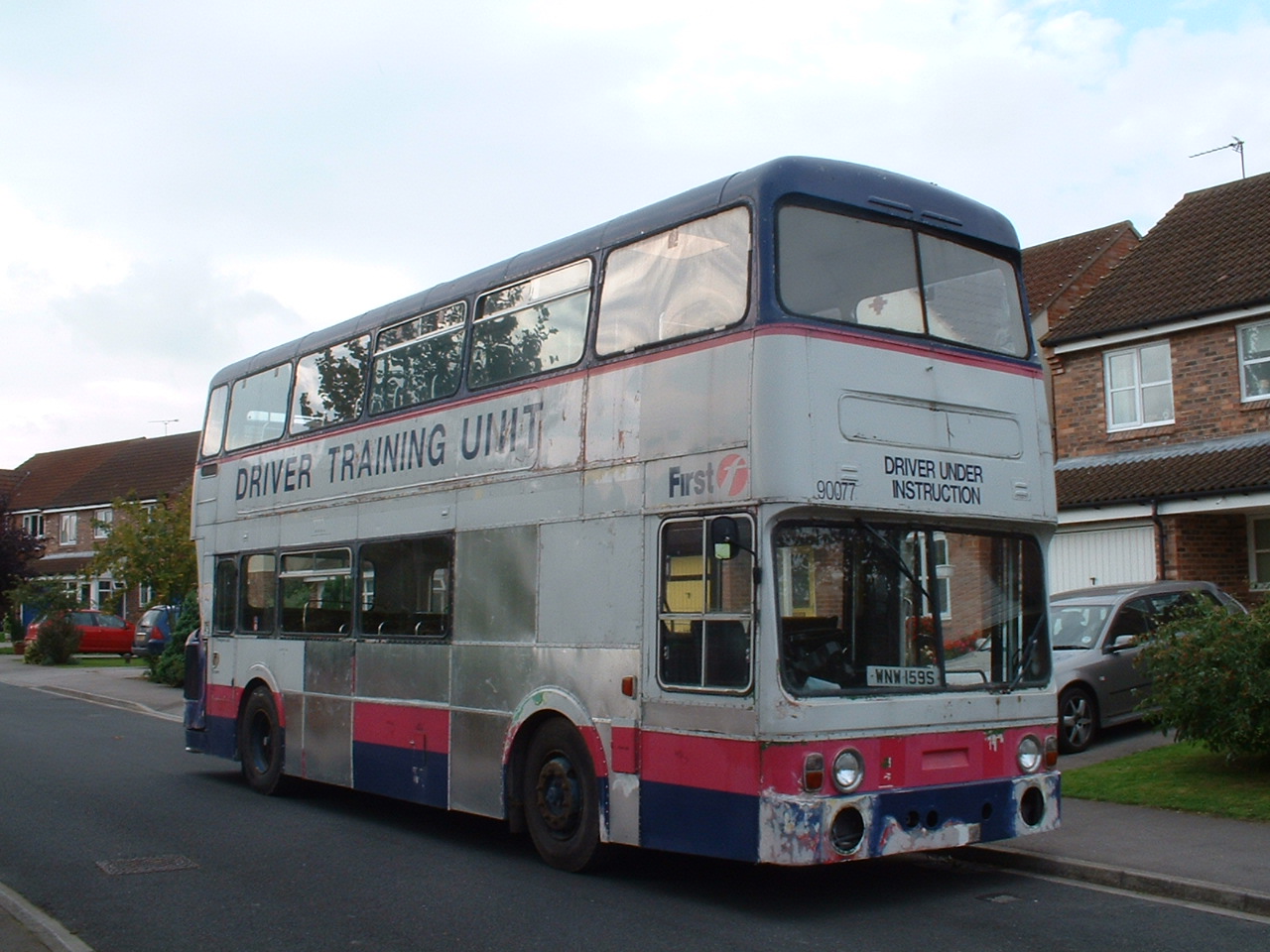 WNW 159S prepared for painting
First registered 1/9/77 new to Bradford district of West Yorkshire PTE, 6159 transferred to Yorkshire Rider upon de-regulation.
In 1993, it was moved to Leeds and was used there until 1997, when it was transferred to Bramley for use as a driver trainer.
At some point, it had a front dome accident, resulting in the current Park Royal dome being fitted.
Bought from First in 2005, 6159 (WNW 159S) is one of the first style of standard PTE Atlanteans with Roe Bodies.
For its restoration, it has had steelwork replaced, a full set of panels below the lower deck windows, and a set of seats, to the original spec.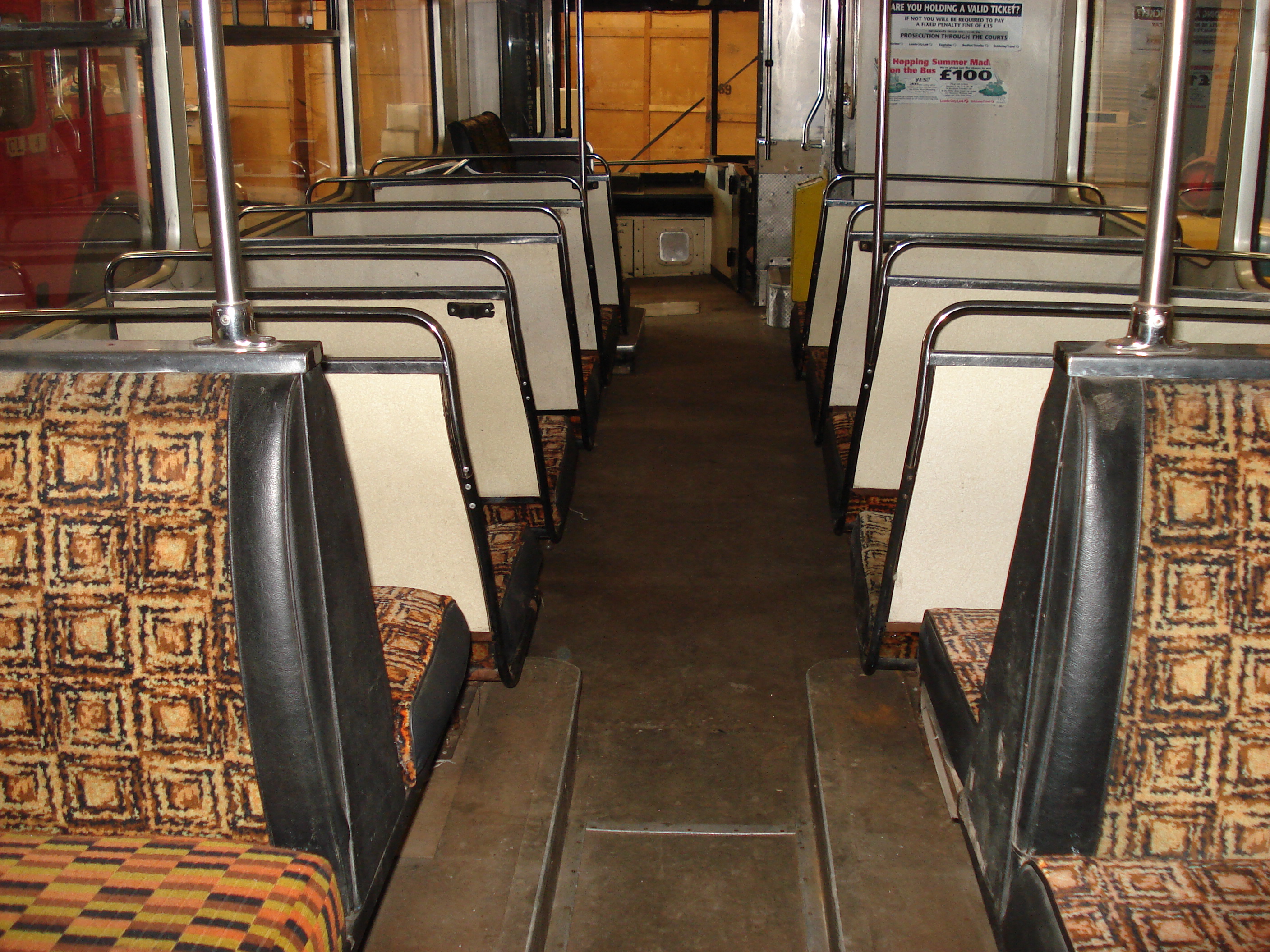 Lower deck on WNW 159S looking to front and rear showing period 1970's seats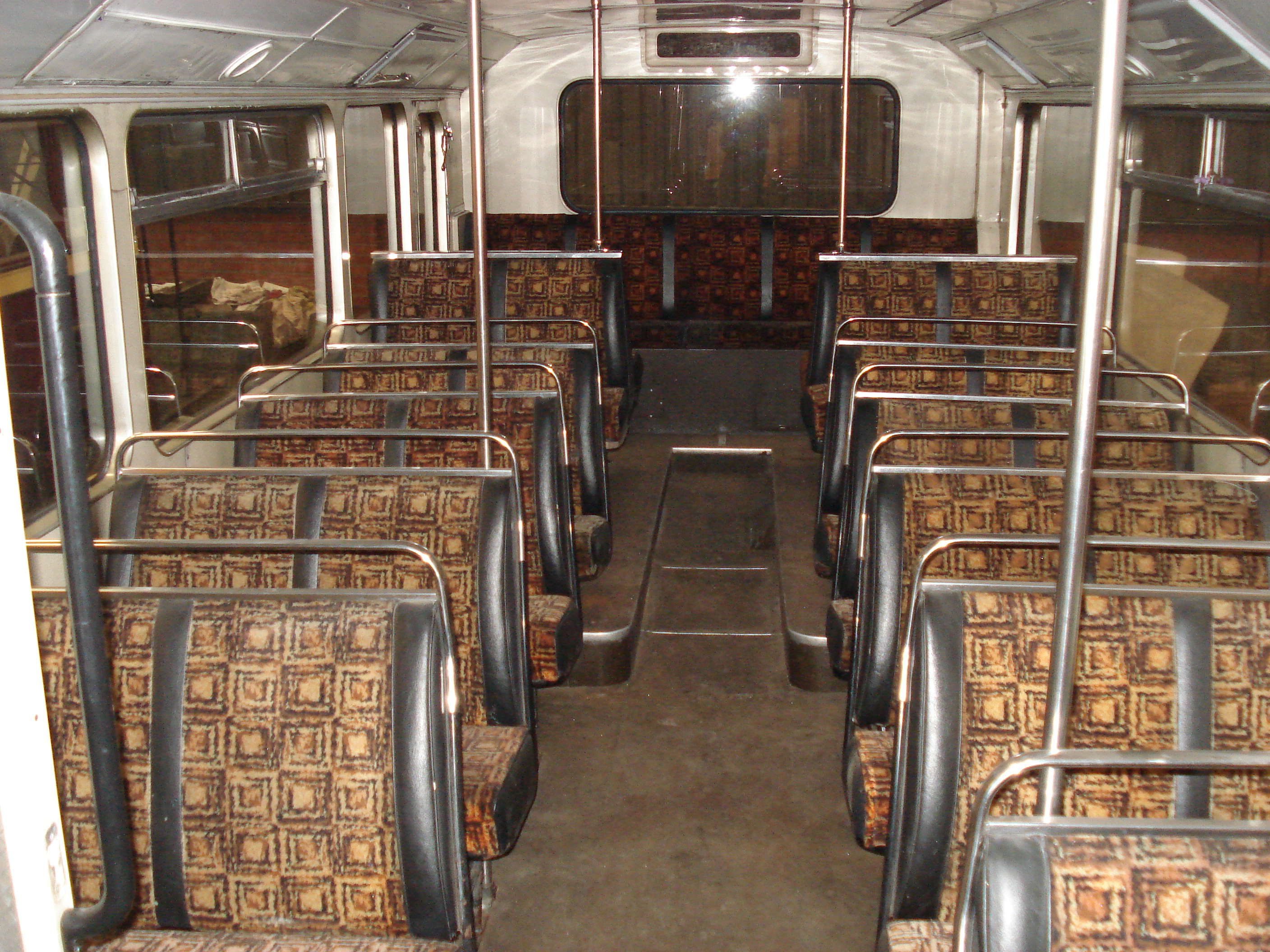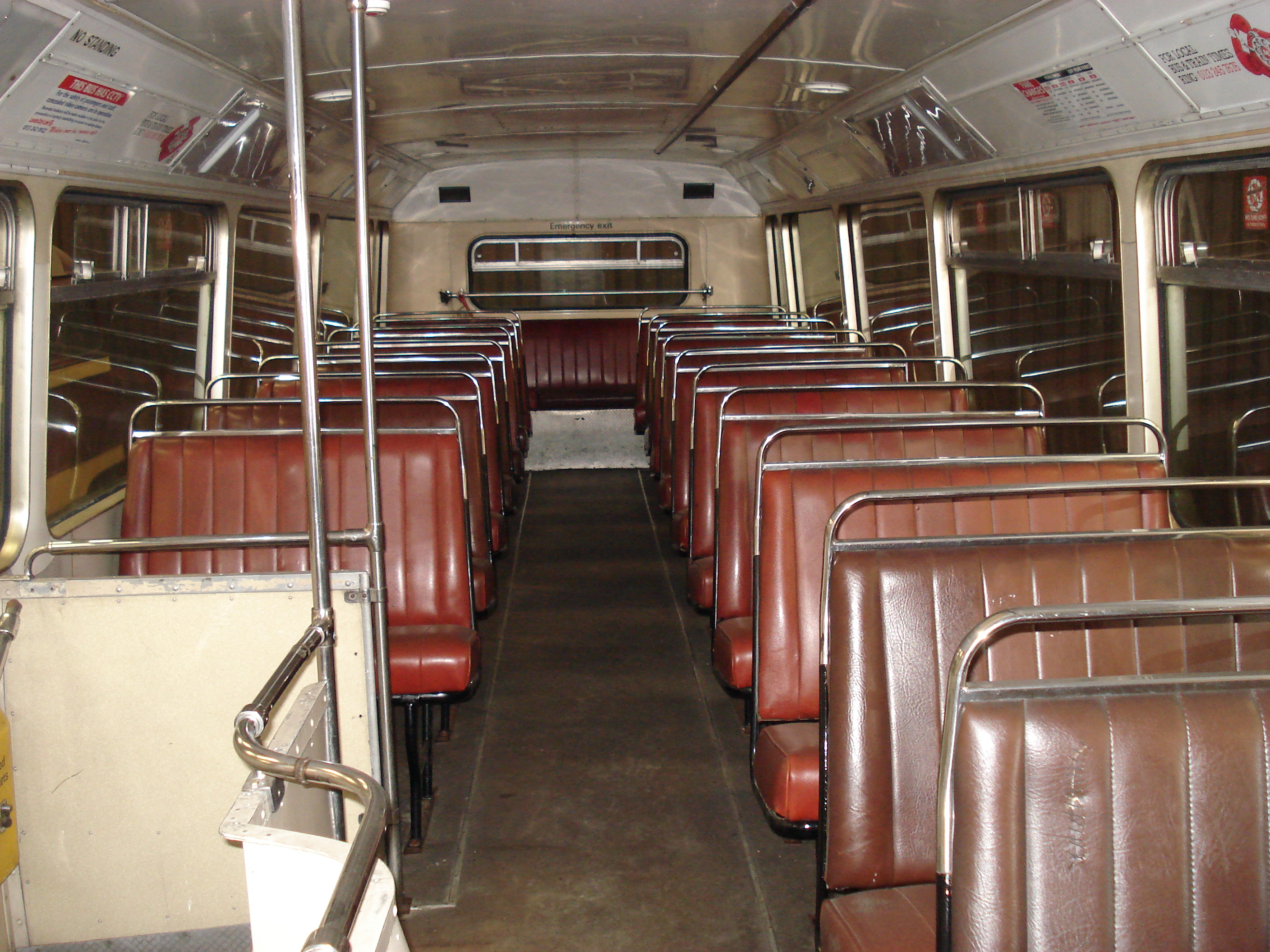 Top deck seats on WNW 159S showing period plastic seats!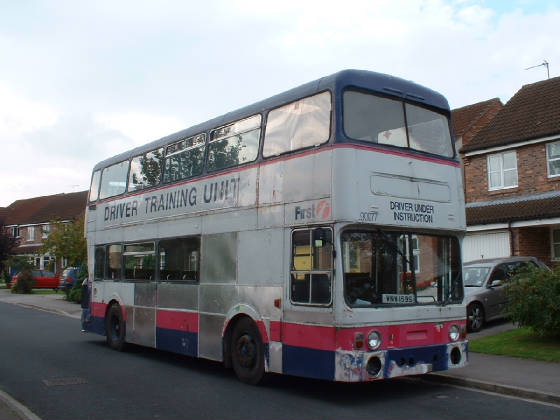 WNW 159S showing repanelling carried out prior to painting