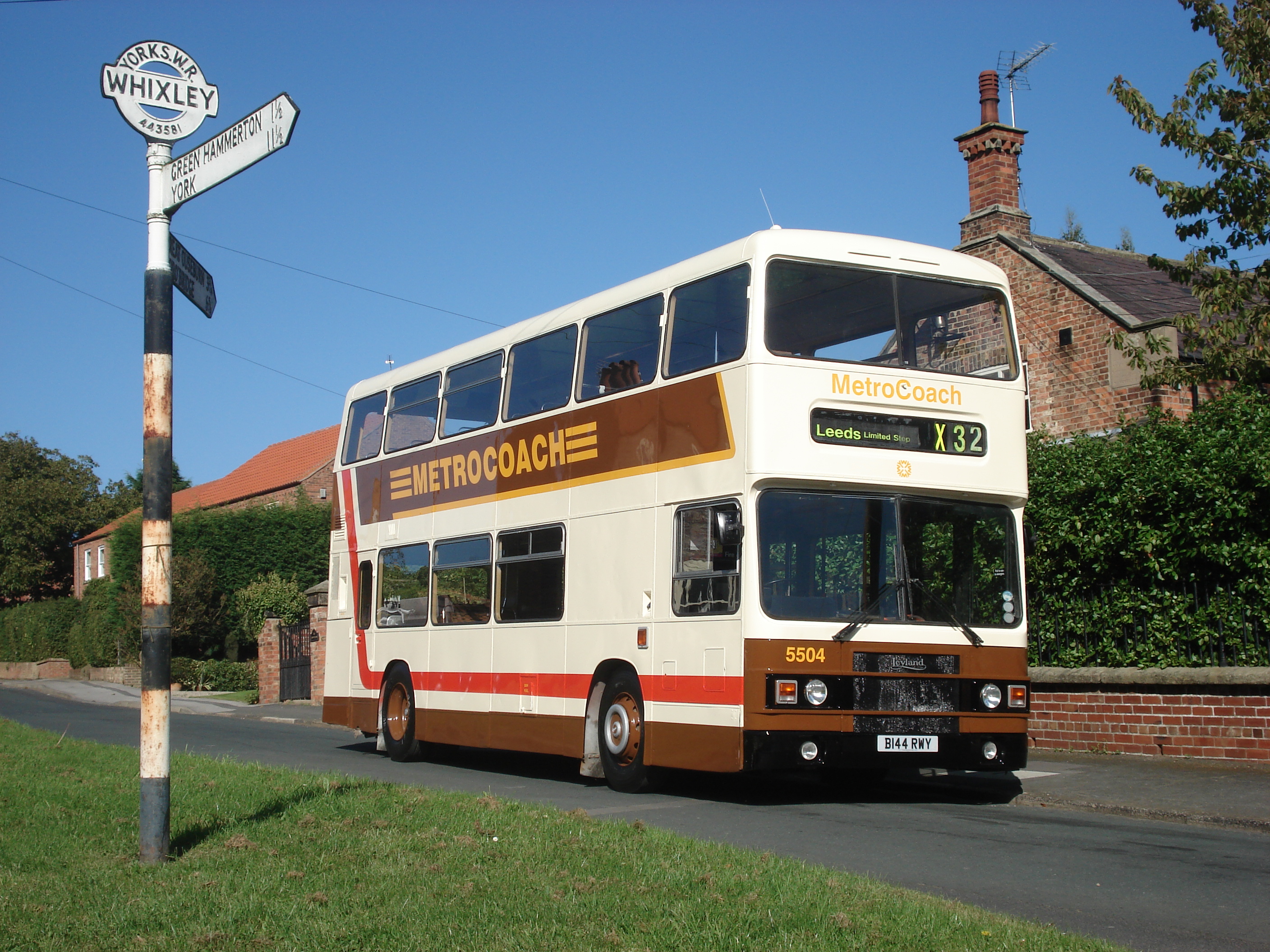 B144 RWY in Whixley freshly vinyl'd
5504 is the latest surviving Roe Body built - body no GO8857 (last one was GO8859).
First registered on 7/8/84, it was new as a Metrocoach for private hires and express services (along with the others of the batch - 5501-5506).
The body framing was built at Roe in Leeds, but the bodies weren't finished before the works were closed down, and were transferred to ECW at Lowestoft for finishing.
It was the last remaining Roe body in service with First West Yorkshire at Bradford when it was withdrawn in November 2008 after 24 years service.
It has been outshopped in Metrocoach livery, as when it was new, and was first shown at Showbus 2009 as the exhibit for 1984 in the Buses 60 line up.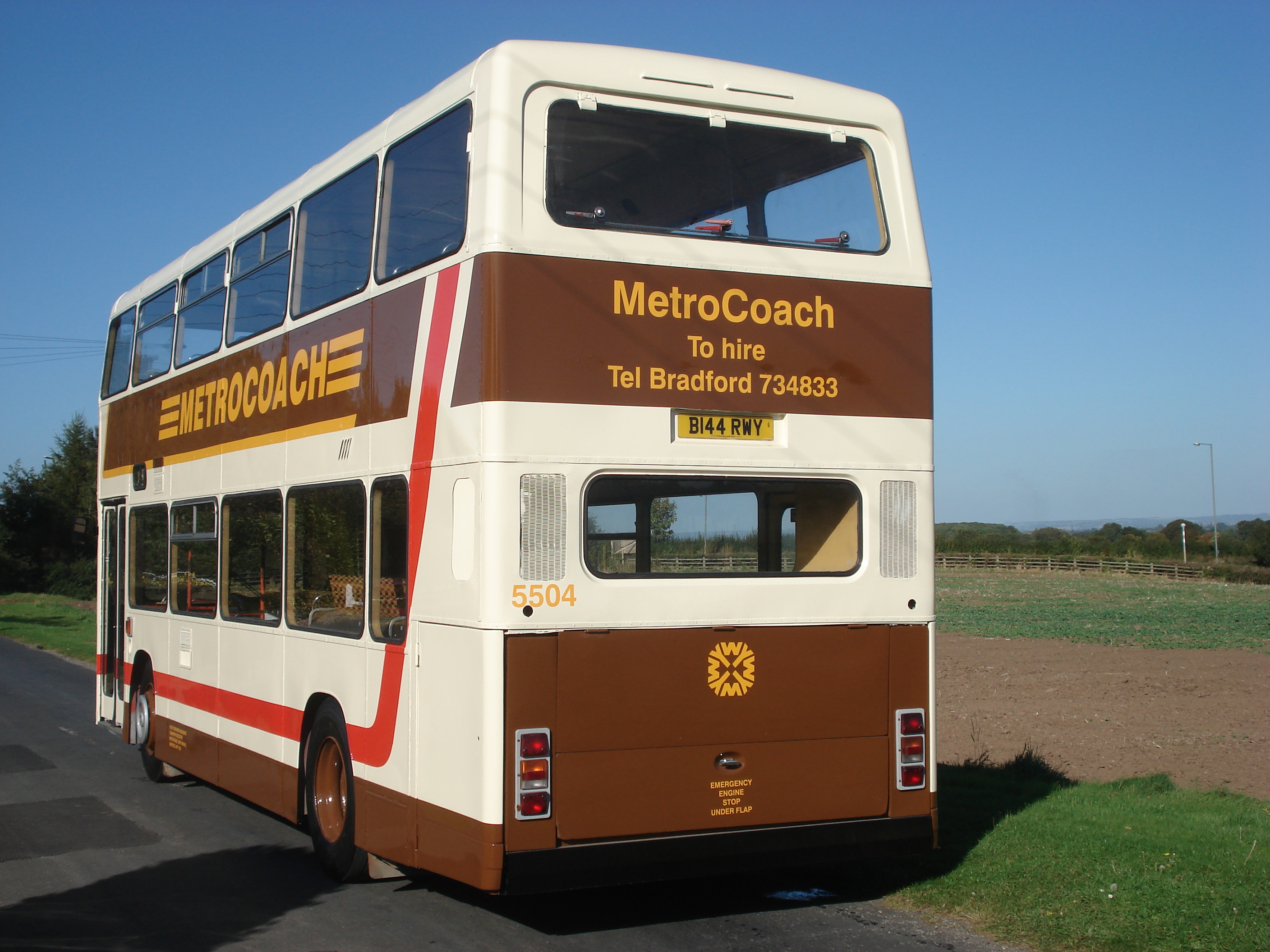 B144 RWY rear - showing the Metrocoach livery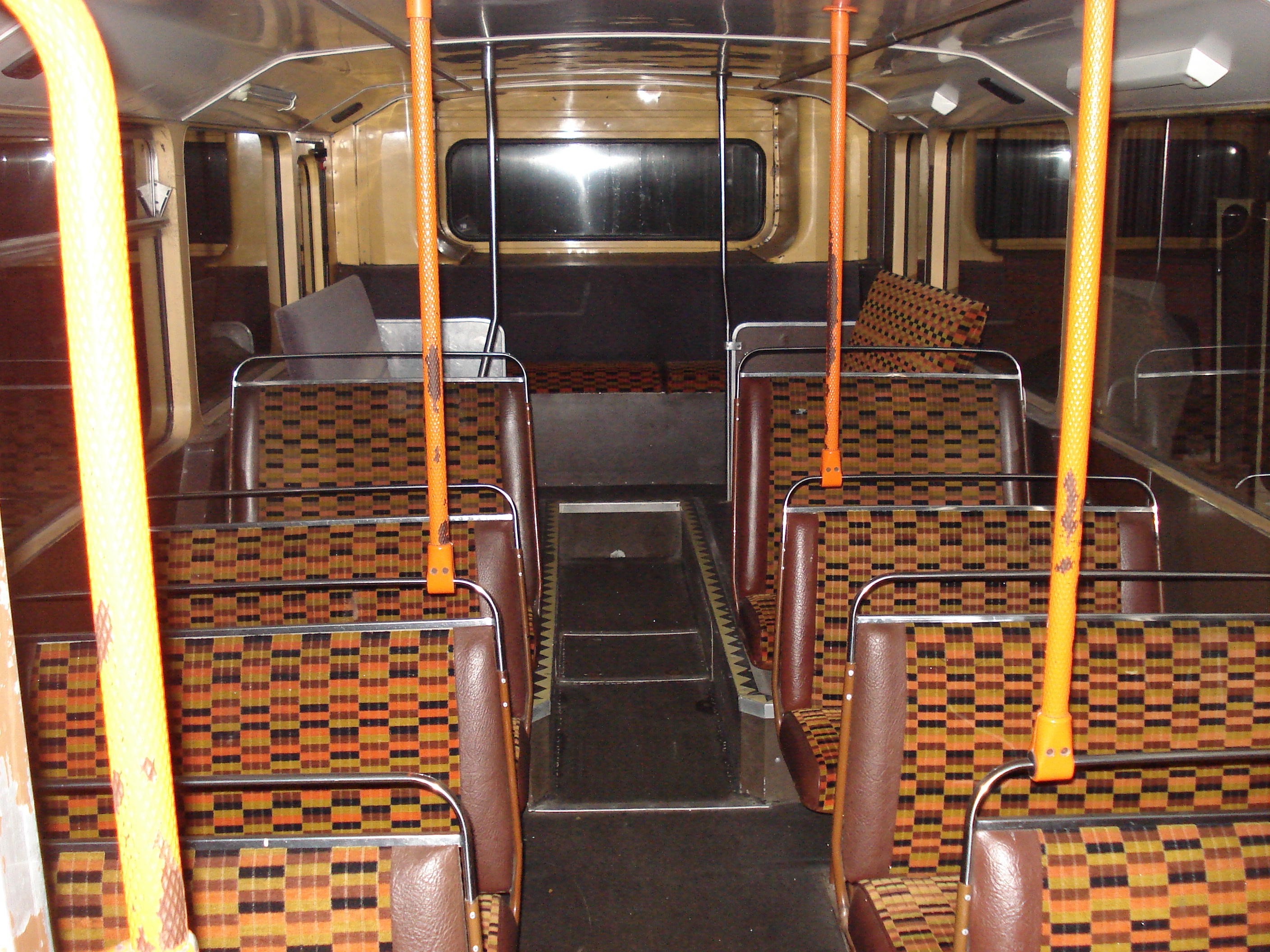 Interior lower deck of B144 RWY looking forwards and backwards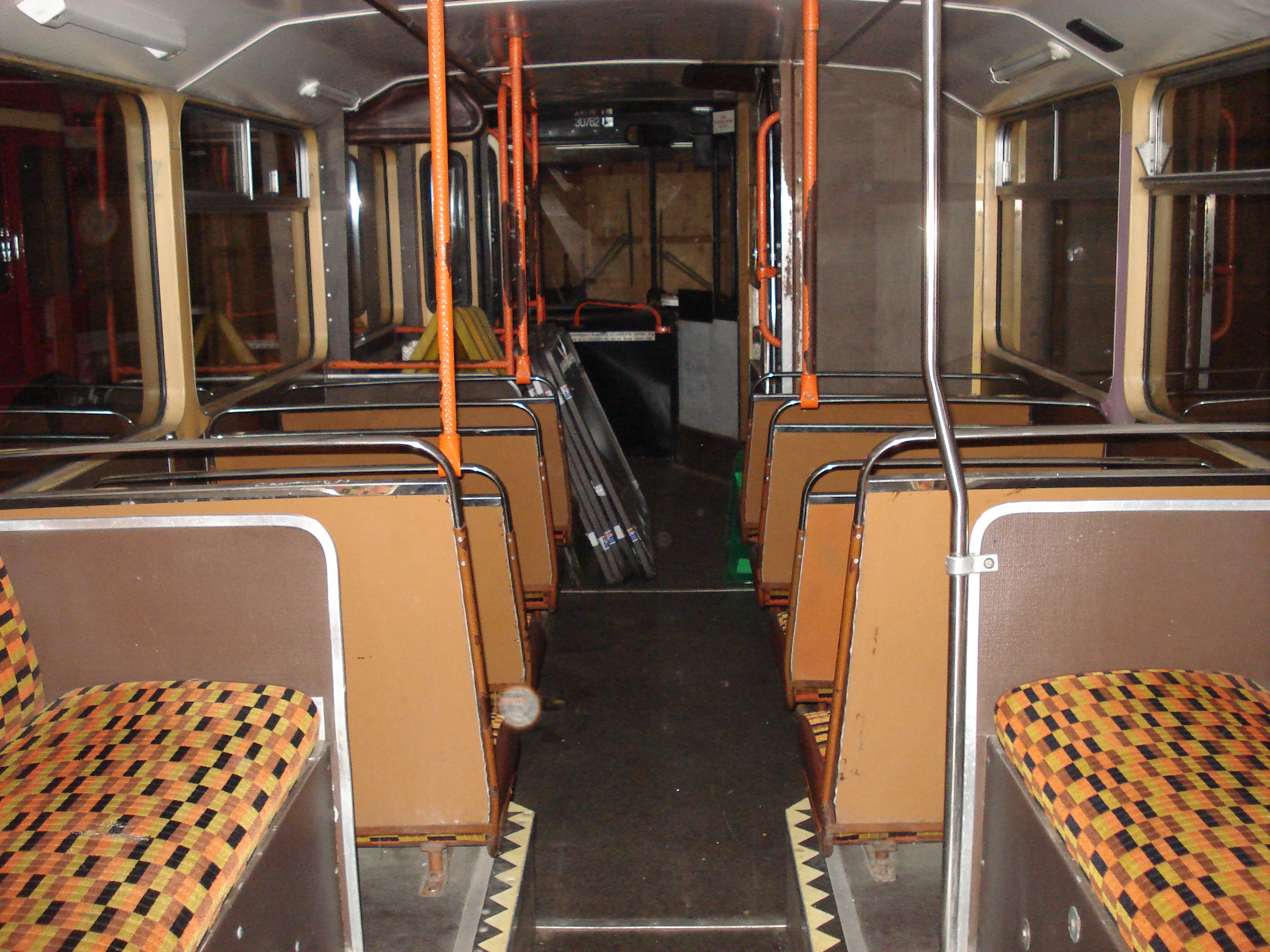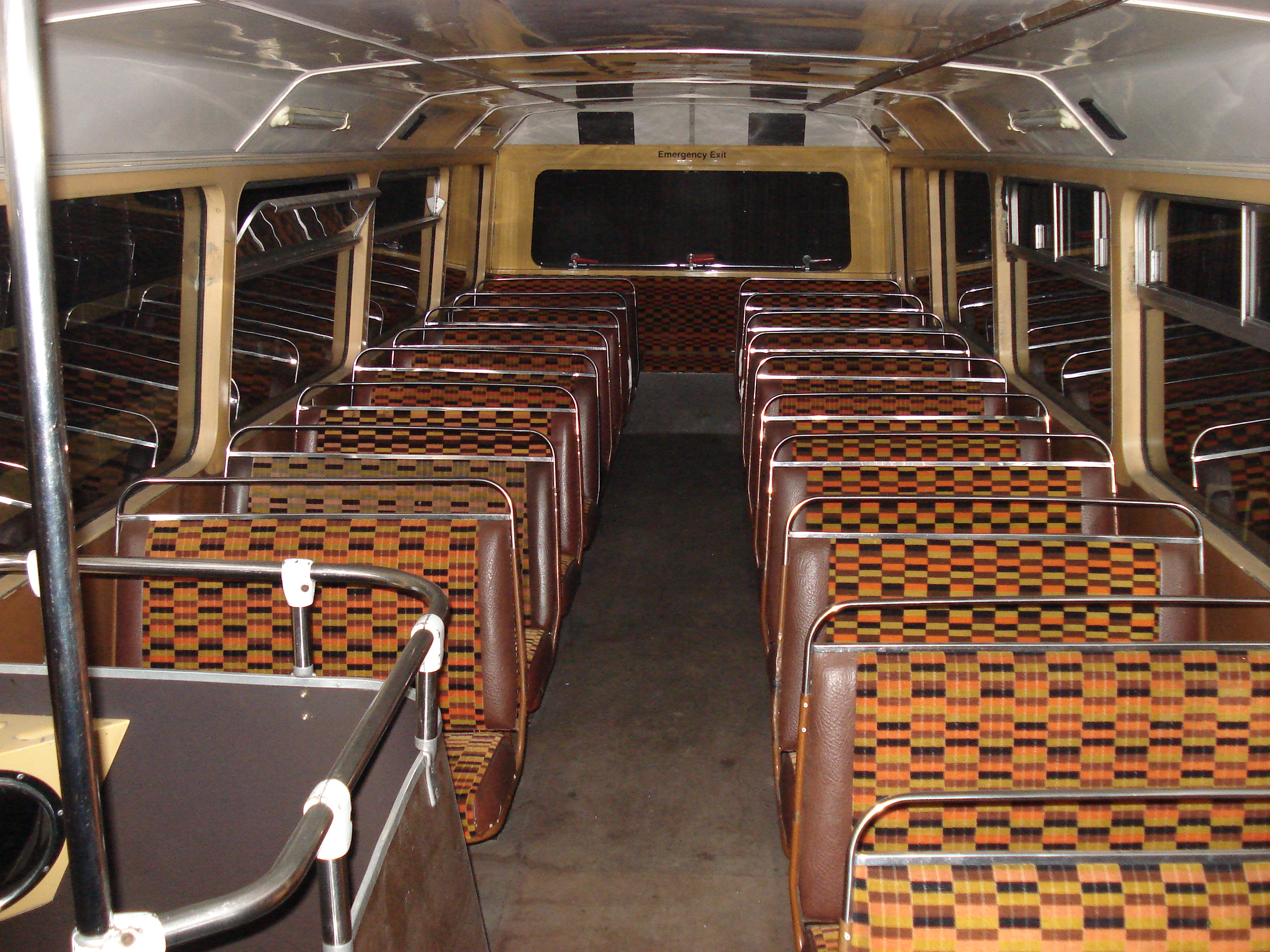 Interior of B144 RWY top deck looking backwards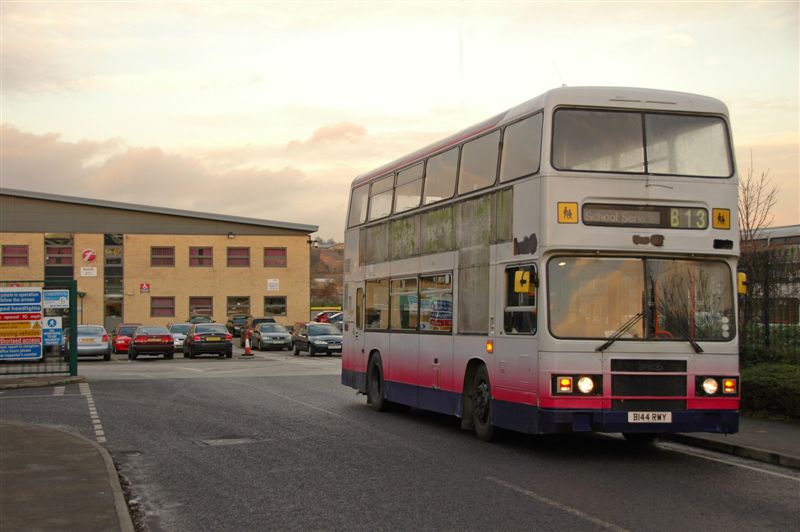 B144 RWY leaving First Bradford for the last time. Picture courtesy Daniel Stazicker
B144 RWY had all the First vinyls removed from it, and was then selectively repanelled- with new engine doors and fibreglass panels and was sent for painting at Meridian in York.
B144 RWY panelled and ready for painting July 2009